Just shy of 90 metres registered height, this is the tallest known tree of its species and brings it into the ranks of the very tallest trees species in the world.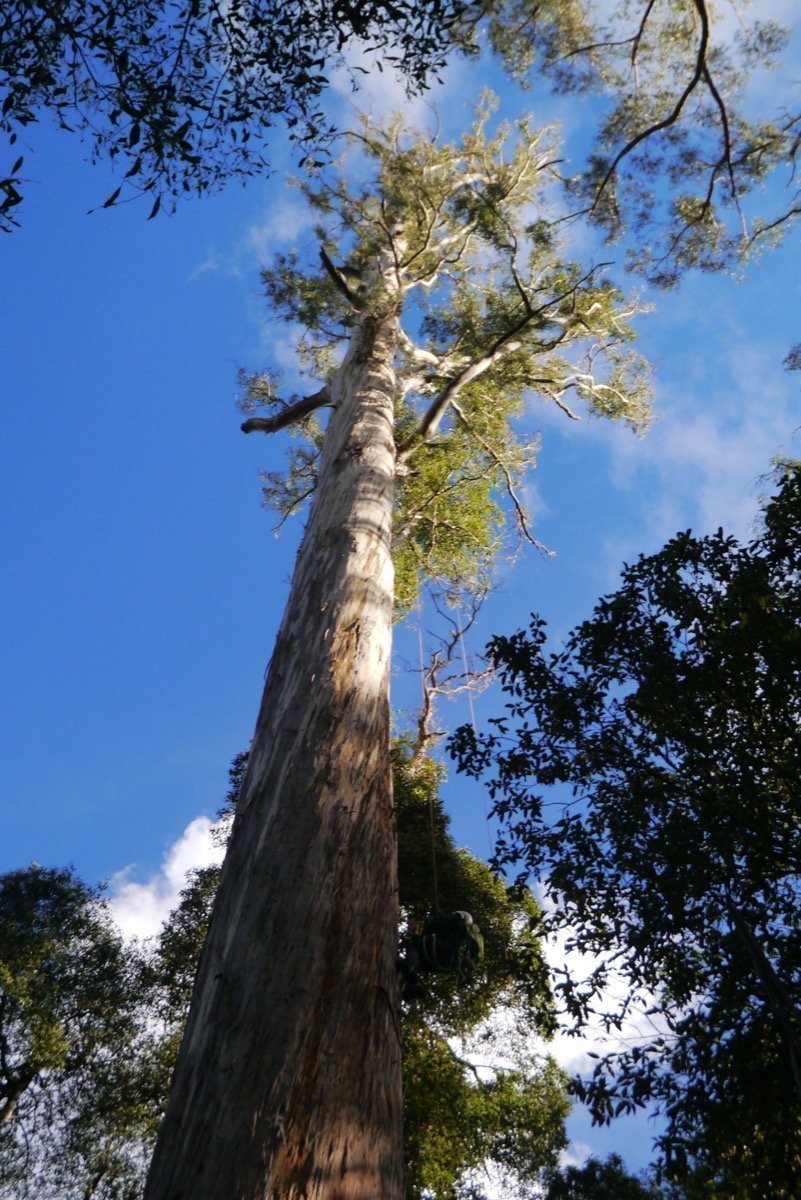 White Peppermint or Manna Gum, Eucalyptus viminalis

The Myrtaceae, the myrtle, eucalyptus, tea-tree family
Vita: 4/10  Gnarl: 8/10  Wildness: 4/10 Accessibility: 2/10   Sensitivity: 7/10 
 Country: Tasmania, Australia -- Whereabouts: Evercreech Forest Reserve
What we love about this tree:
The best example of a giant white peppermint tree on Earth
At just shy of 90 metres registered height, this is one of the last remaining examples of an ultra-sized white peppermint. While they are non unfamiliar in the in the northeastern Tasmanian forests, there are few places left to see them as a giant. You can easily visit the White Knight and its grove of other massive trees at Mathinna near Avoca, east of Launceston.
This tour was a highlight of my trip to Tasmania and was a truly special experience. I was travelling with a friend and whilst we had already done a lot… read more of hiking and exploring around the island I wanted to benefit from the expertise of...More

brachiosaurus


2/25/2019