This may be the the largest tree in Australia: 77 metres tall and with a girth of almost 22 metres, it has a calculated wood volume of 340 cubic metres.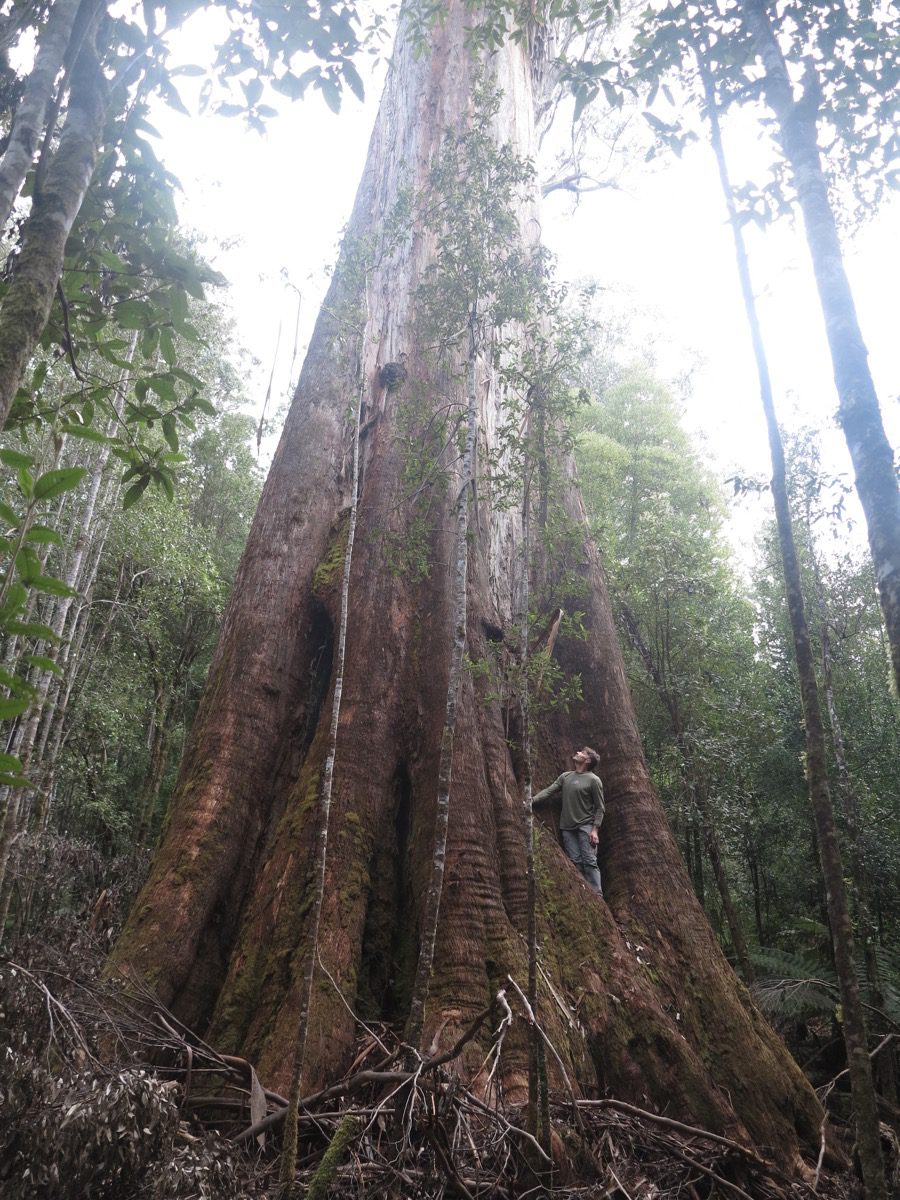 Swamp Gum or Mountain Ash, Eucalyptus regnans

The Myrtaceae, the myrtle, eucalyptus, tea-tree family
Vita: 6/10  Gnarl: 7/10  Wildness: 4/10 Accessibility: 0/10   Sensitivity: 8/10 
 Country: Tasmania, Australia -- Whereabouts: Kermandie River
What we love about this tree:
It has an incredible flared base that dominates the forest around it.
Announced in the local newspaper as possibly Australia's largest tree, the Kermandie Queen is a fantastic specimen of a giant gum tree. There's been talk of building an access track to see this tree – hopefully one day in the not-too-distant future it will be a prime tourist attraction in the Southern Forests.