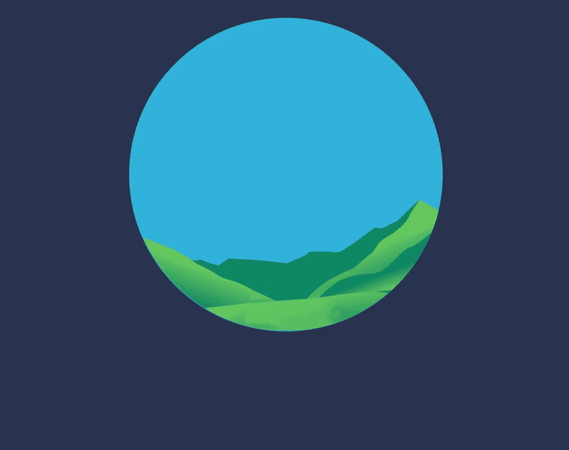 Customised bespoke adventures in Southern Tasmania to discover some of the world's tallest, largest, and oldest trees
Book your place on an Expedition now from Hobart, Maydena, Geeveston, or Huonville!
Expert guidance to the ultimate Southern Hemisphere Forests
The world's most marvellous plants
We have travelled the world meeting incredible trees
giant - tall - ancient - gnarly - monster
The charming island of Tasmania is home to the some of the world's tallest, largest, and oldest living things
Meeting the Giant Trees is a life-changing and memorable experience
Join us on expedition and discover for yourself!
"The magic I experienced standing among these ancient giants is a memory that will last a lifetime"
"A walking talking Encyclopedia on trees. Can not thank him enough for sharing his knowledge with me very patiently and willingly."
"Imagine a forest which is mossy, messy,
and MASSIVE…
a truly unique and enigmatic ecosystem."
"The way he can interpret their hidden life and meaning leaves one with not only an increased understanding, but an affection for these beautiful living beings."
"Among the few who have an ear
for the stories
trees have to tell"
"Really appreciate his knowledge and passion for flora. The vegetation around us has become friends along the walk…"

Giant trees, colorful trees and more trees Great tracking these magnificent giant trees in a pristine environment with Yoav. He tailored the day around what we wanted to see eg. the only native deciduous trees turning color and colorful barks. It was fun and educational.

The place to be What a fantastic day we spent with Yoav showing us around the Mt Field area and teaching us about the tallest trees in the world!!! This expedition was a perfect combination of adventure, exercise, fun and education – I look at all the trees with different eyes now!!! I would highly recommend this tour if you are in Tasmania and want to explore the area from a unique and local perspective. Yoav is a very interesting, knowledgeable, interactive and fun guide and has answers to ALL questions you ever thought of, not just about the trees! Thank you for the fabulous day out and for the socks Yoav!! 🙂

Amazing Experience!! Spent two days exploring the forests of Tyenna and Styx Valleys with Yoav. The custom private tour was an amazing experience. The beauty and magnificence of 550 year old giant trees up close is mesmerizing. The experience is enhanced by Yoavs expert knowledge of everything tree related. After two days with Yoav I had gained an education on different species of tree and forest growth. Visiting these areas also meant observing logging techniques and understanding the devastating destruction that can occur. Future logging areas marked with the blue ribbon of doom has a strong impact when just 5 minutes away stand Giants of the Forest. Organizing the tour was easy. Great communication by Yoav ensured the tour was tailored to my special interests. Top class gourmet snacks and lunches were provided and spectacular settings for meals chosen. Yoavs knowledge of the area guarantees that if there is giant tree nearby he knows where it is! Highlights included seeing the Cathedral Tree and spotting the turning of the fagus. This is a must do if visiting Tasmania.

Spectacular mountain views and the tallest trees around! Yoav took us out for a great day exploring the Mt Field area, definitely a highlight of our Tasmania trip! I had been out to Mt Field before but it is a totally different experience with an experiences guide who can answer all the questions that you can think of about this unique natural environment. Yoav made sure that the whole group was engaged and looked after. The day was really special. Thanks Yoav!

A very memorable outing with a truly incredible guide! Yoav is a fun, fascinating, and incredibly knowledgeable guide and storyteller. He's a true multi-specialist, with deep knowledge of botany, ecology, geology, conservation, entomology (that's insects), and history. He taught us so much, from the smallest details of the trees, to how they fit into our entire (changing) world. My friends and I had a very memorable outing with him, hiking up mountains and exploring some of the tallest trees in the world!

Fantastic tours that bring the forest to life! Yoav took us on an amazing day out. Climbing a mountain and walking through a tall trees forest. He has an encyclopedic knowledge of trees, insects, and rock formations and he tells great engaging stories that bring the forest to life. Would definitely do it again! Thanks Yoav!
Do not miss this once-in-our-lifetime opportunity to see these Giant Trees. The knowledge and experience of Yoav in climbing, caring and investigating these forest giants, meant that Yoav as our guide was superb. We learnt a lot about Tasmanian forest practices and alos about these giant trees. Yoav is friendly and interesting. Go and see these trees, come to understand the protection and care that they need (and don't necessarily have) and the globally unique experience that Yoav offers. I am still in awe of the size and age of the forest giants that we saw. I will never forget this special day.

blackallrangetrees
2020-03-09
Blackall Range Tree services owner Matt & his Mum"s expidition It was the highlight of our week long visit to Tasmania. Yoav definitely offers great value for time spent in this beautiful, unique part of the world. We"re very grateful.

derekmcintosh301
2020-03-07
Two-day giant tree visit Yoav is an interesting, knowledgeable, and stimulating guide. Many wonderful trees were visited in beautiful areas.

Forest immersion Yoav is the absolute best person to take you on a journey into the forest – an expert botanist, pioneer tree climber and thoughtful conversationalist. We enjoyed the submersion in the wilderness, magical mossy greens and ferns, towering trees and a hidden waterfall. It would be hard to find the special spots we visited on your own. As well as being able to identify myriad species, Yoav adds geological time-depth to the knowledge he imparts. Lunch and gourmet snacks are provided and transport to and from your accommodation. We based ourselves at Mt Field National Park. All in all a sublime experience.
We've worked with or appeared in: